FULLEXPO advertising photography
Marcin Gorgolewski is owner and photographer of "FULLEXPO" specializing in commercial photography.
Our Company offers a variety of services. We are a full service Photography Company. We cater to everything from individual needs to corporate requests. So, whether you looking for personal portraits or pictures for your Company Portfolio we can help put together something within your Budget and timeline.
We cater to Modeling Agencies, Advertising, Catalogs, Web Design and Corporate images.
All photography is produced using digital camera equipment and a fully digital image workflow. Despite of that Warsaw/Poland is a base of the firm, field of operation includes whole Europe, Middle and Far East and Northern Africa.
The FULLEXPO company assures professional service in range of photo completely, as well as for advertising manners of utilization .
We offer such solutions for clients searching for modern form advertising as large format printing on each basis, dusted light up, tables and advertising nets and all-out novelty on world market to magic manner our photos - advanced LEC technology turned any surface into a light source!!! We also execute photos for private persons.
We invite for visiting author portfolio http://www.gorgolewski.com/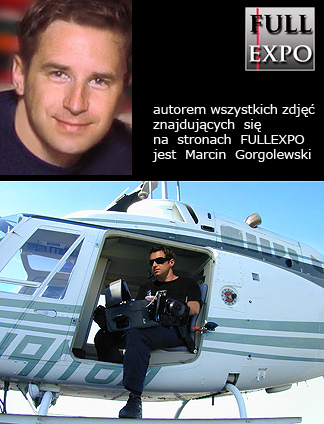 ADVERTISING PHOTOGRAPHY - FOTOGRAFIA LOTNICZA - AERIAL PHOTOS - PRODUCTS - INTERIORS - FASHION EDITORIALS - FASHION - CONSTRUCTION - VECHICLES - PORTRAITS - PORTFOLIO - NIGHT SHOTS - OFFICES - DIGITAL IMAGES - FOTOGRAF WARSZAWA - FOTOGRAFICZNE USŁUGI - CORPORATE IMAGES - WEB DESIGN - HDR