AUTOMOTIVE PHOTOGRAPHY
This website requires Adobe Flash Player 10 or above
AUTOMOTIVE PHOTOGRAPHY BY MARCIN GORGOLEWSKI


Automotive photography is the most important point of my profession as a photographer. In 1985 I took my first automotive photos in Mercedes-Benz Wiesenthal & Co AG in Vienna (Austria) using old Russian camera LOMO LUBITIEL 166+. The object of the photos was classic Mercedes190.

After more than 20 years all my photos are produced using digital camera equipment and a fully digital image workflow from conception to final image.

Through last twenty years I have been practised with full range of cars. I have experience with very tight interiors of Ferrari, Lamborghini cars as well as biggest Kenworth trucks.
All these years let me to discover my own solutions of perfect light the car interior and its body and other tricks needed to take professional car photos.

I take automotive photo sessions worldwide.

My automotive photography intended for catalogs and brochures is the connection of artistic treatment (typical for the best catalogs and brochures 70'- 80') combined with newest photographic technique.

Several points exist for each vehicle in area, from which I sight its character as well observe the connection of stylistic lines and juxtaposition of all element modeled by designer.
I take advantage said points for photographing vehicle so, in order to show it in maximum advantageous captivation.

For appearance of comfort and esthetics inside of car, all elements of interiors are perfectly visible and warm paints predominate in coloring due to the fact that the photos are execute in special technique.

The automotive photography is something more than profession for me, this is why I'm constantly developing and introducing new ideas and techniques.

The objects of the photos are: cars, sport cars, luxury cars, electric cars, delivery, cargo, busses and construction machines.




dynamic photos, static photos, outdoor, indoor, interior, exterior, engine, production, distribution, service and sales
Our clients:
- Car manufactures
- Car importers
- Car marketing and advertisement
- Local distributors and Car dealershps
- Car clubs and organizations
- Car magazines
- Car books
- Car rentals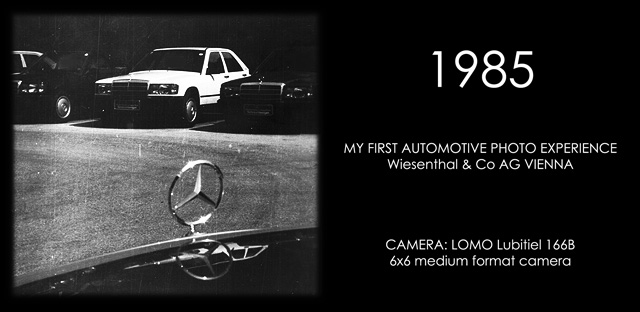 25 YEARS LATER
EXPERIENCE: FERRARI, BMW, VOLKSWAGEN AUDI, PORSCHE, INFINITI / NISSAN USA, LINCOLN, FORD MOTOR Co. USA, MERCEDES-BENZ AMG USA, LAMBORGHINI,


ADVERTISING PHOTOGRAPHY - AUTOMOTIVE - PHOTOS OF CARS - AUTOMOTIVE PHOTOGRAPHER - AUTOMOTIVE PHOTOS - CARS PHOTOGRAPHS - INTERIORS - CAR PHOTO - PROFESSIONAL CAR PHOTOGRAPHER - CAR BROCHURES - VECHICLES - CAR ADVERTISEMENT - PORTFOLIO - NIGHT SHOTS - CARS - DIGITAL IMAGES - CARS PHOTOS - AUTOMOTIVE - CARS - PROFESSIONAL PHOTOGRAPHER - AUTOMOTIVE - INTERIOR PHOTOS - DYNAMIC PHOTOS - AUTOMOTIVE PHOTOGRAPHY



car photos
automotive
automotive
automotive photography
automotive photographer
---

Wszystkie treści zawarte na stronie internetowej są własnością intelektualną firmy FULLEXPO, wszystkie zdjęcia i teksty publikowane na tej stronie są objęte ochroną praw autorskich.
Bez pisemnej zgody firmy FULLEXPO niedozwolone jest przekazywanie tych informacji osobom trzecim, zmienianie ich, publikowanie czy używanie do jakichkolwiek celów komercyjnych.